Welcome To Clarity Financial Planning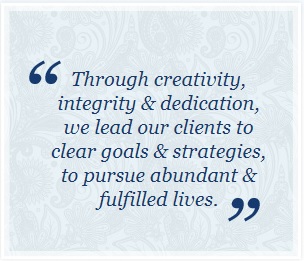 At Clarity Financial Planning, Inc., we are passionate about helping you make smart decisions so you can pursue your goals and work toward fulfilling your hopes and dreams for the reasons that are most important to you.
Our clients look to us to deliver financial confidence. Clarity Financial Planning's mission is to improve your quality of life through our planning process. In essence, the focus, clarity, and simplicity that result from aligning your financial choices with your values helps to enable you to make the most of lifes opportunities.
Clients who benefit the most from us are:
Focused on the things in life most important to them

Passionate about achieving their goals

Future oriented

Willing to delegate financial matters

Aware that financial planning is about quality of life

Prepared for the truth

Open minded

Willing to receive advice and coaching from a professional
Contact us and we can discuss what having an abundant and fulfilled life means to you.